Nintendo was spicing things up in bedrooms long before living rooms.
You may have known that the Nintendo Corporation was founded in Japan. But did you know that it was founded in 1889? No, your vision is fine. And no, that's not a typo. Before you start throwing your Wii across the room in fury that the Japanese got to play Mario a century before you, pause: it was released in 1983. So what on Earth was Nintendo marketing before then? Trading cards, love testers, and prostitution-related gadgets, amongst other things.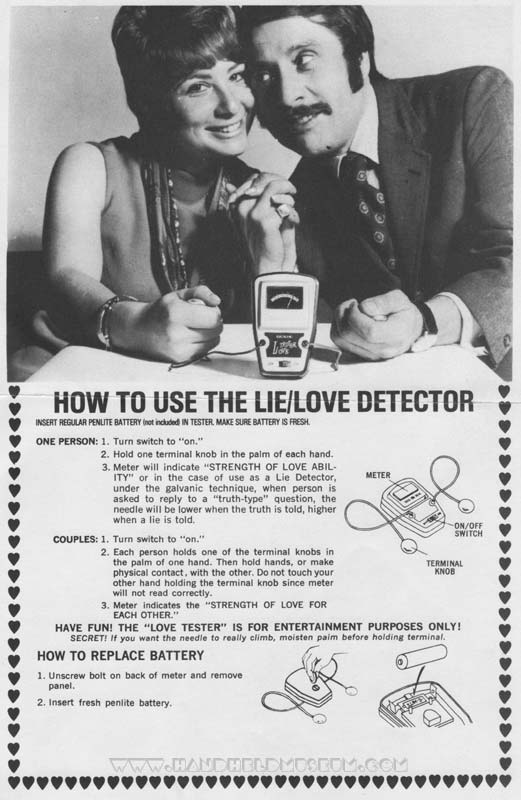 I'd love to tell you the rest of the story but I'll leave that to Dan Lewis who writes
Now I Know
. It's a site and newsletter with which you're likely familiar unless you've been living under a rock or- gasp!- not reading my
blog
. We love him over here. Information on random topics throughout history being sent via email in time to read on an iPad during your metro commute? Score!
While I'd therefore encourage you to sign up and get this little gem every day, you can start with today's article on
the beginning of Nintendo
. Find out all the gambles the company took before video games. As Lewis remarks, "Eventually, they'd get to video games -- but it was a long trip to get there. (There's an easy warp zone joke to be made here. I'm going to pass. But you may want to mentally write one in)."